Mesin ini adalah jalur produksi khusus otomatis yang digunakan untuk menandai baja sudut, meninju (melingkar / lubang bundar, lubang oval / slot) , dan geser terutama di bidang industri menara baja sudut , fitting tenaga listrik, fasilitas penyimpanan struktur, dan struktur baja industri konstruksi dll .
T
mesinnya terutama terdiri dari conveyor melintang, beban sistem, infeed conveyor, infeed kereta CNC, Unit meninju, menandai satuan, pemotongan Unit, bongkar conveyor, serta sistem hidrolik, listrik dan pneumatik dll berputar
Fitur produk:
Kecepatan makan dan kecepatan meninju sangat cepat, sangat meningkatkan efisiensi produksi. Untuk sudut 50x50x4mm, dapat memproses 9 hingga 10 ton per 8 jam.
Perangkat sudut menekan, NC infeeding kereta, Material perangkat pendukung, dan menjepit cakar yang Akses ke perlindungan paten nasional.
Mengadopsi kontrol modul PLC , motor servo dalam memberi makan, dengan efisiensi tinggi, presisi benda kerja yang stabil.
Fungsi program sudah sempurna, sudah memperoleh paten nasional, program ini lebih praktis dan lebih kuat.
E asy programming, dapat pemrograman manual dan juga dapat menggunakan program yang dihasilkan oleh perangkat lunak lofting .. Saya dapat membaca file NC.1 yang dihasilkan oleh perangkat lunak TEKLA.
Semua menandai, meninju dan geser dalam kelengkapan otomatis , semua sudut selesai dapat diturunkan oleh perangkat perputaran pneumatik sehingga meringankan kekuatan kerja.
Menandai unit mengadopsi bingkai tertutup dengan kekakuan yang baik.
Pemotongan blade tunggal, menghemat bahan mentah
Konveyor pengumpan menggunakan panduan linear ganda, dan kereta adalah desain terbaru, yang meningkatkan kecepatan dan akurasi alat berat.
S pecifications:
Model
TAPM1010
Functions
punching, marking, shearing
Angle size(mm)
40×40×3~100×100×10
Max. punching (dia. × thi.) (mm)
Circular holes Ф26×10 (Q345)
Oval hole 22x50mm
Punching force (kN)
1000
Marking force (kN)
630
Shearing force (kN)
1200
Max. length of blank (m)
10 or 12
Max. length of finished (m)
8
Qty. of punch on each side (piece)
3
Qty. of marking group
4
Character size (mm)
14×10×19
CNC axis
3
Shearing mode
Single blade shearing
Angle feeding speed (m/min)
80
Programming mode

Lofting software or instruction program
Overall size(mm)
25000×6500×2500
Net Weight of machine(kg)
About 14300
Working conditions:


Working environment:
Working temperature:
-10ºC ~ 40ºC
Voltage:
380V, 50Hz, 3 Phase
Fluctuation of voltage:
±10%
Air supply:
1 MPa
Processing precision (The allowable tolerance):
1.
Two adjacent hole deviation of the same group
±0.5mm
2.
Two not adjacent hole deviation of the same group
±0.7mm
3.
Hole deviation of two adjacent group
±1mm
4.
Stadia (Distance from central of hole to edge )
±0.7mm


Komponen utama:
No.
Name
Brand
Main Electric Components
1
PLC
Japan YOKOGAWA
2
Servo Motor
Japan YASKAWA
3
Servo Driver
4
Business Computer
China Lenovo
5
Photoelectric Switch
AUTONICS
6
Low-voltage electrical parts(Switches,Push button,
Breaker,Indicator light, Contactor switch and so on)
German SIEMENS
7
Proximity Switch(N.O)
AUTONICS
8
Proximity Switch(N.C)
AUTONICS
9
Power Supply
China Aerospace
Main Hydraulic Components
1
Hydraulic Valves
Italy ATOS
2
Vane Pump
America DENISON
Main Mechanical Components
1
Linear Slide
HIWIN
2
Ball Screw
HIWIN
Main Pneumatic Components
1
Punching Unit
Padding Block Cylinder
Japan SMC or AirTAC
2
Magnetic Switch
Japan SMC or AirTAC
Jika model bagian apa pun ditingkatkan atau diubah, kami berjanji untuk menggunakan bagian tingkat kualitas yang sama untuk menggantinya.
Setiap perubahan akan didasarkan pada bentuk tertulis, yang disetujui oleh masing-masing pihak.
Daftar suku cadang T
APM
1010
:
No.
Name
Material
Qty.
Remark
1
Punch head
T10A
1 set
Including installed in machine
2
Cavity die
T10A
1 set
Including installed in machine
3
Upper blade
9CrSi
2
Including installed in machine
4
Nether blade
9CrSi
3
Including installed in machine
5
Punching mould
ZG45
5
Including installed in machine
6
Punch head pole
T10A
5
Including installed in machine
7
Punching screw nut
40Cr
5
Including installed in machine
8
Upper claw
T10A
2
Including installed in machine
9
Nether claw
T10A
2
Including installed in machine
10
Character box
T10A
5
Including installed in machine
11
Character(numbers+letters)
TAPM1010.5-12
2 sets
Including installed in machine
12
Proximity switch
Normal open
1
AUTONICS
13
Proximity switch
Normal close
1
AUTONICS
14
Photoelectric switch
1
AUTONICS
15
O ring + Combination pad
1set
16
Inner hexagon spanner
1 set
17
300mm adjustable spanner
1
18
150mm Screwdriver (- /+)
2
19
Spanner for punch head
1
Manufacturer made
20
Spanner for double nipple
2
Manufacturer made
21
Standby paint
1 pail
22
Operation Manual
2 sets
Pukulan dan mati kami menyediakan hanya untuk menguji penggunaan mesin, jika Anda memerlukan diameter yang berbeda, pls memesan secara mandiri.
Daftar kemasan TAPM 1010 :
| | | | |
| --- | --- | --- | --- |
| No. | Name & Specification | Qty. | Remark |
| | Main machine | 1 | |
| | Hydraulic pressure station | 1 | |
| | Electric cabinet | 1 | |
| | Operation cabinet | 1 | |
| | Blank material rack | 4 pcs | |
| | Overturn loading rack | 4 pcs | |
| | Infeed NC carriage | 1 | |
| | Loading conveyor | 14m | |
| | Unloading conveyor | 12m | |
| 10 | Spare parts | 1 box | Refer to Spare parts list |
| 11 | Spare part list | 1 set | |
| 12 | Operation Manual | 2 sets | |
| 13 | Attachment drawing | 2 sets | |
| 14 | Certificates | 1 set | |
| 15 | Packing list | 1 set | |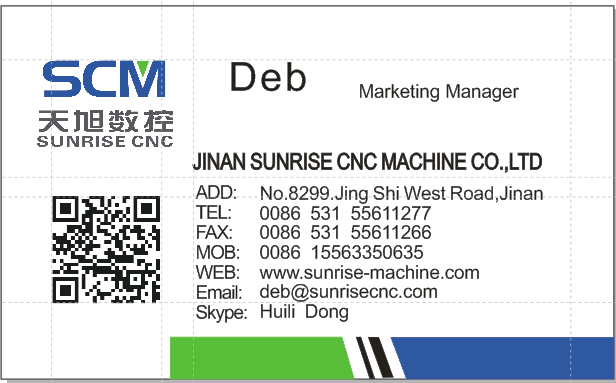 Kategori Produk : Mesin pemukul > Angle Punching Menandai Shearing Line